Custom Outdoor Solutions
We take your ideas and create unique solutions for your backyard. However you imagine your landscape, Sunscapes can make it a reality--no matter how large or small the job.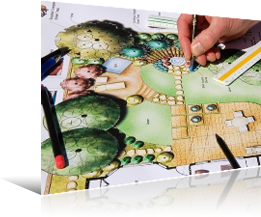 Bringing landscaping that is both stunning and functional to your backyard...
Sunscape Landscapes is your locally owned and operated source for custom outdoor landscape design, waterfalls, and sprinkler solutions for northern Utah. Sunscape is committed to excellence, and bringing your outdoor solutions to life in a way that is both appealing to the eye and the environment. With an impressive landscaping portfolio including everything from waterfalls and sprinklers to the cost-effective Xeriscape method and rock walls, Sunscape Landscapes have the experience, the finesse, and the style to create a custom landscape design that suits your tastes and landscaping requirements. Sunscape is dedicated to bringing your dream yard to life.
Your own private getaway...
Your backyard is crucial to the ambiance of your home, and for the average weekend warrior, it is your sanctuary. Backyard waterfalls not only add to the tranquility of your yard, but the value of your home as well. Sunscape specializes in the custom design and installation of stone water features, sprinklers and waterfalls for your Utah landscape, ranging in size from demure to commanding. The waterfall feature serves not only as a relaxing escape, nor simply as a focal point of your new backyard (or front yard!) landscape, but also has a built-in mosquito repellent-the insects tend not to loiter around moving water. No need to fear the pests setting up camp in your custom built Sunscape waterfall or sprinkler system. Each stone is hand picked for quality and durability, and each plant hand planted around Sunscape waterfalls to insure the most beautiful and functional personal water feature available.
Cost-effective and eco-friendly landscaping in Utah...
If backyard waterfalls and custom sprinkler systems sound like too much upkeep, and the landscape design of your dreams adheres more to the naturally occurring scheme of flora in the Beehive State, the beauty of your vision does not have to suffer. Xeriscape custom landscaping is a movement that implements low-maintenance and drought-tolerant (sprinkler-free) native plants and stones into your custom landscaping design. Stone paths, gravel, cacti, succulents, and synthetic grass can all be installed into your new yard to ensure that your Sunscape-made Xeriscape landscape design is both beautiful and functional. Utah weather can be harsh, and rain is sometimes scarce; if you're looking for a no-fuss, no sprinkler, and practical custom-made landscape for your home, Sunscape can help you achieve it.
Full-service maintenance you can depend on...
Sunscape Landscaping is fully committed to not only illustrating and installing your dream design, but helping you to maintain the upkeep and appearance of you new custom landscape as well. Their experienced professionals offer landscaping services such as Fall leaf clean up an removal, lawn fertilization, pruning, weekly mowing, sprinkler system repair, lawn aeration, and weeding. Customers of Sunscape Landscaping are not only commissioning a design, they are commissioning quality customer care and superior craftsmanship.
Request an Estimate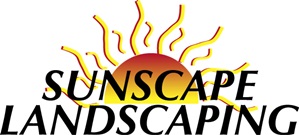 801-808-5555